Our Background
Knowledge and Skill at Work for You
Bring together our knowledge, skills, and experience to provide you with the utmost professional tree services in California. 
In 1984, Mountain F. Enterprises, Inc. (MFE) was established in Lotus, California with the goal to provide customers with top-quality tree care. As a small residential tree service, it wasn't long before Mountain Firewood (original name) realized it was time to expand into the firewood business. Four years later, the business blossomed into a full spectrum vegetation management business that specialized in providing services to a variety of customers including federal, state, and local agencies, municipalities, utility companies, timber companies, small landowners, and fire-safe councils.
In 2000, our business grew out of the residential tree service and firewood business to provide utility tree trimming and hazard tree removal services to the utility and commercial tree management industries. MFE with its highly skilled and professional personnel, top-of-the-line equipment, and a work ethic unprecedented in the industry, understand that professionalism and competitiveness are non-negotiable.
We believe that MFE is the most innovative and full-service line clearance contractor located in California. We offer utility companies and prime contractors the most economical and efficient methods of controlling unwanted vegetation within and along utility rights-of-ways.
We are not just about saws and trees. As MFE has grown through the years, so has our scope of work. In order to continuously meet the changing needs of our clients, we have had to branch out and provide other services such as site clearing, grubbing, road building, drilling holes for utility poles, and providing GIS services to mention a few. We have always stood up to the challenge which has led us to where we are today and what will lead us into the future.
Our wide range of equipment gives us the capability to handle almost any situation. Our size, broad experience, and technical resources give us the ability and flexibility to meet most requirements quickly, effectively, and safely. What separates us from other vegetation management companies is our reliability, cost, quality, and customer satisfaction.
MFE begins each project by acquiring a thorough understanding of our client's objectives for their proposed project. Based on these objectives, MFE will prepare an intelligent, cost-effective proposal to meet the client's goals and time schedule.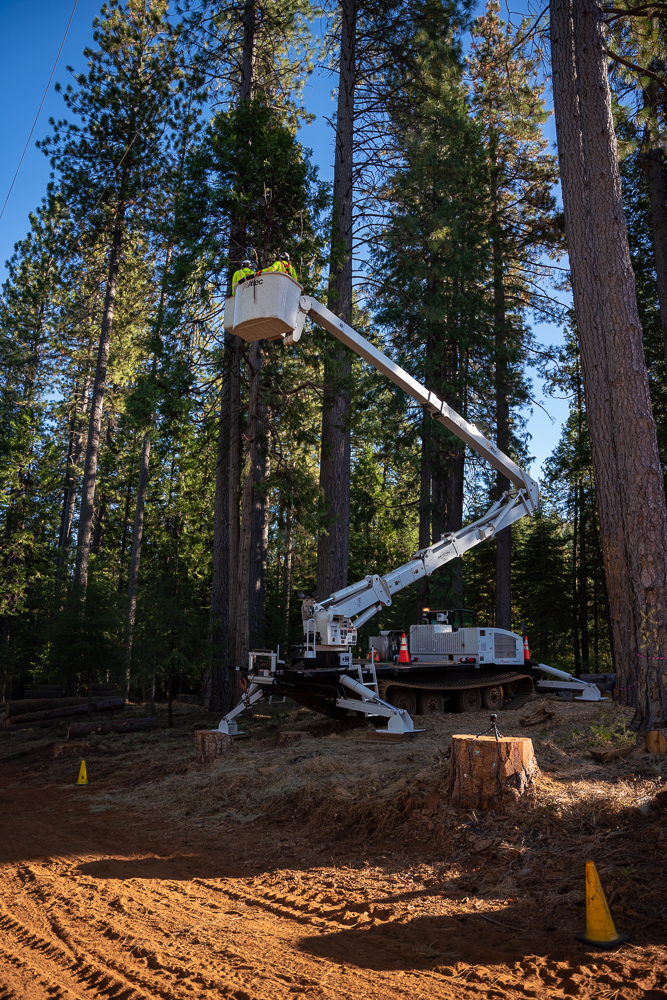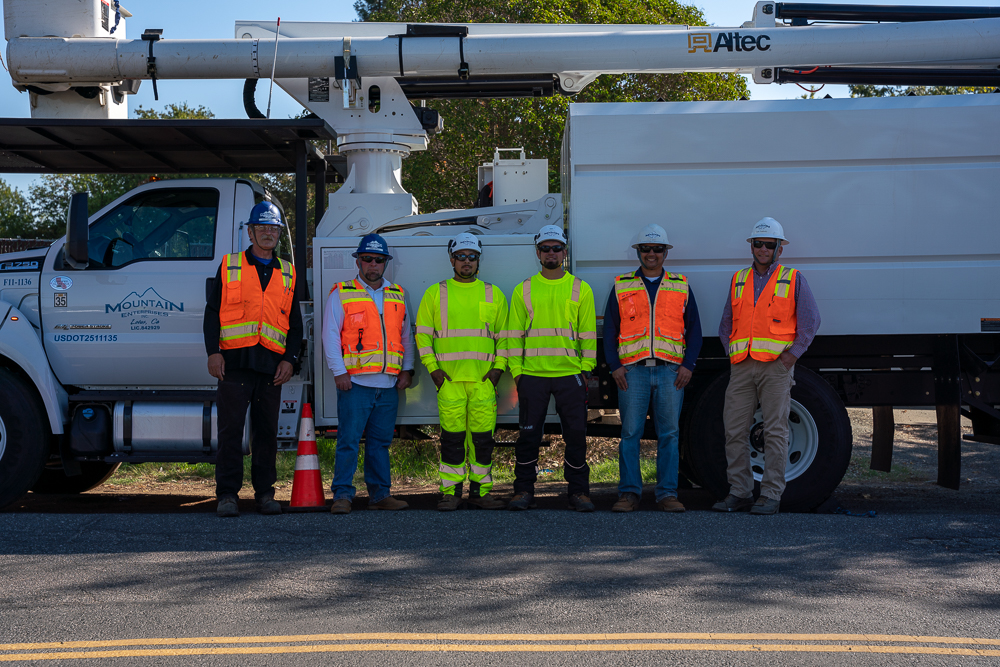 Our Qualifications
Licenses
Licensed Tree Service (SCL #842929) with the California Contractors State License Board.
Licensed Timber Operator (LTO #A8657) with the CALFIRE (formerly known as CDF).
Licensed Pest Control Business (#0344700000) with the California Department of Pesticide Regulation.
Certified Prologger
MFE is a certified ProLogger Certified Logger. The ProLogger program is designed for professional timber harvesters in order to meet the educational needs of logging contractors. Secondarily the program seeks to meet the requirements of the Sustainable Forestry Initiative and similar forest land certification programs.
Minority Business Enterprise
MFE is certified as a Minority-owned Business Enterprise (MBE) by the California Public Utilities Commission's (CPUC) independent certifying body, the Supplier Clearinghouse. Certification allows our firm to be listed as an eligible MBE provider in the Supplier Clearinghouse public database, which is accessible to utilities as well as privately owned companies. By accessing eligible providers through this public database, companies can more quickly meet their diversity goals. Certification also accelerates the contracting process between providers and procurement. Our company profile can be located in the Supplier Clearinghouse public database.
Our Representative Clients
Government Agencies (Federal & State)
CALFIRE
General Services Administration (GSA)
US Forest Service (USFS)
Western Area Power Administration (WAPA)
Municipalities
City and County of San Francisco
City of Brisbane
City of Elk Grove
City of Napa
City of Santa Rosa
City of Windsor
County of Alameda
County of Del Norte
County of Placer
County of Sonoma
Nevada Irrigation District (NID)
Non-profit Organizations
California Forest Foundation
El Dorado County Fire Safe Council
Contractors
Asplundh Tree Expert Co.
Davey Tree
Diversified Utility Services
Ghilotti Brothers
Ghilotti Construction
Granite Construction
Hanford ARC
J.J. Albanese
J.J.R. Construction, Inc.
O.C. Jones & Sons
Pavex Construction
SMART
Stacy and Witbeck
Trees Inc.
Utility Tree Service
Vanguard Construction
Utility Clients
FirstWind
Kirkwood Meadows Public Utility District
Liberty Utilities
NV Energy
Pacific Gas and Electric Company (PG&E)
Sacramento Municipal Utility District (SMUD)
SunEdison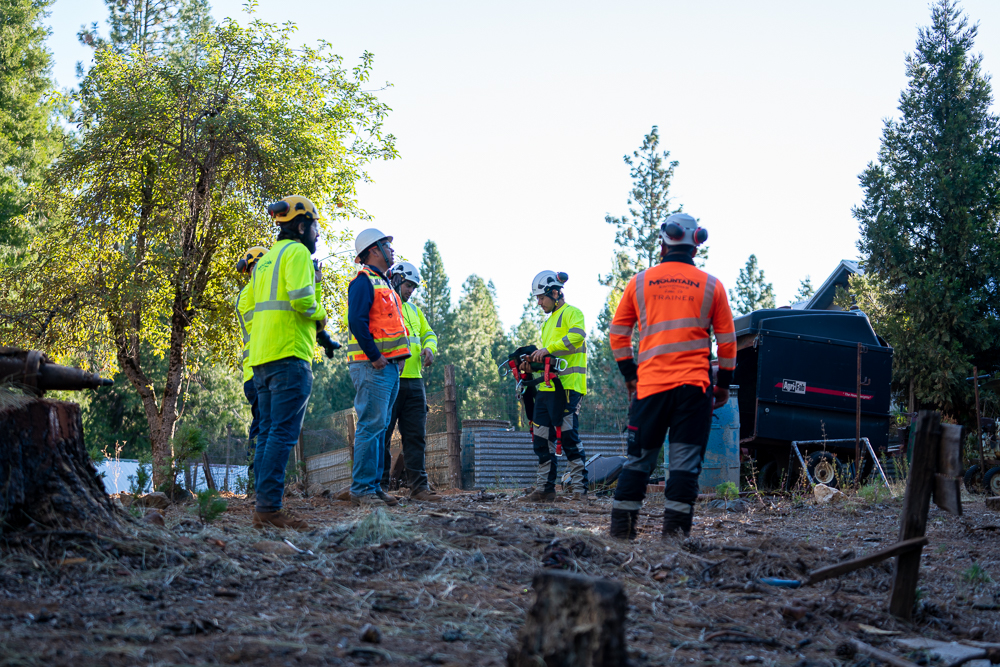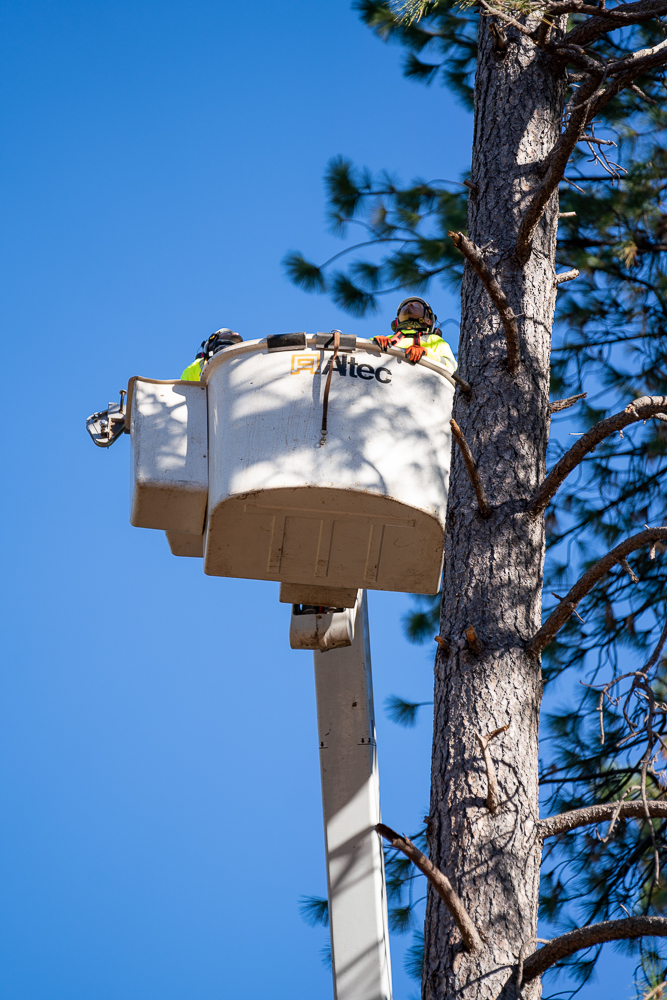 Our Resources
MFE's primary business has been serving utility companies' since 2000, with highly skilled professionals, top of the line equipment, and a work ethic unprecedented in the Utility ROW Clearing and Maintenance contracting industry.
Personnel
MFE's success over the years is in part due to our dedicated and loyal staff and the diversity of services we offer. Our clients will agree safe and efficient service along with expansive knowledge and professionalism is MFE's culture. Our staff of professionals includes:
Project Managers
Estimators
Safety Director
Field Safety Specialist
ISA Certified Arborist
ISA Certified Utility Arborist
Registered Professional Foresters
Biologist/ QSP
Support Staff
General Foreman
Hazard Tree Crews
Aerial Lift Crews
Climber Trimmer Crews
Groundman/Sawyers
Equipment Operators
Mechanics
Equipment Fleet
MFE maintains the industry's most complete fleet of tree service and land clearing equipment – it is the competitive edge we bring to every project. A comprehensive collection of specially designed track-driven and heavy-duty equipment enables MFE to provide every client with premier service.